Billings Equestrian offers a robust education program for riders of all ages and abilities. Whether students are shy or outgoing, brave or timid, competitive or riding just for fun, Sam's team of trainers and horses will meet your needs. And with lessons offered in Western Pleasure, Jumping and Dressage, you can focus on known passions or explore a brand new riding discipline!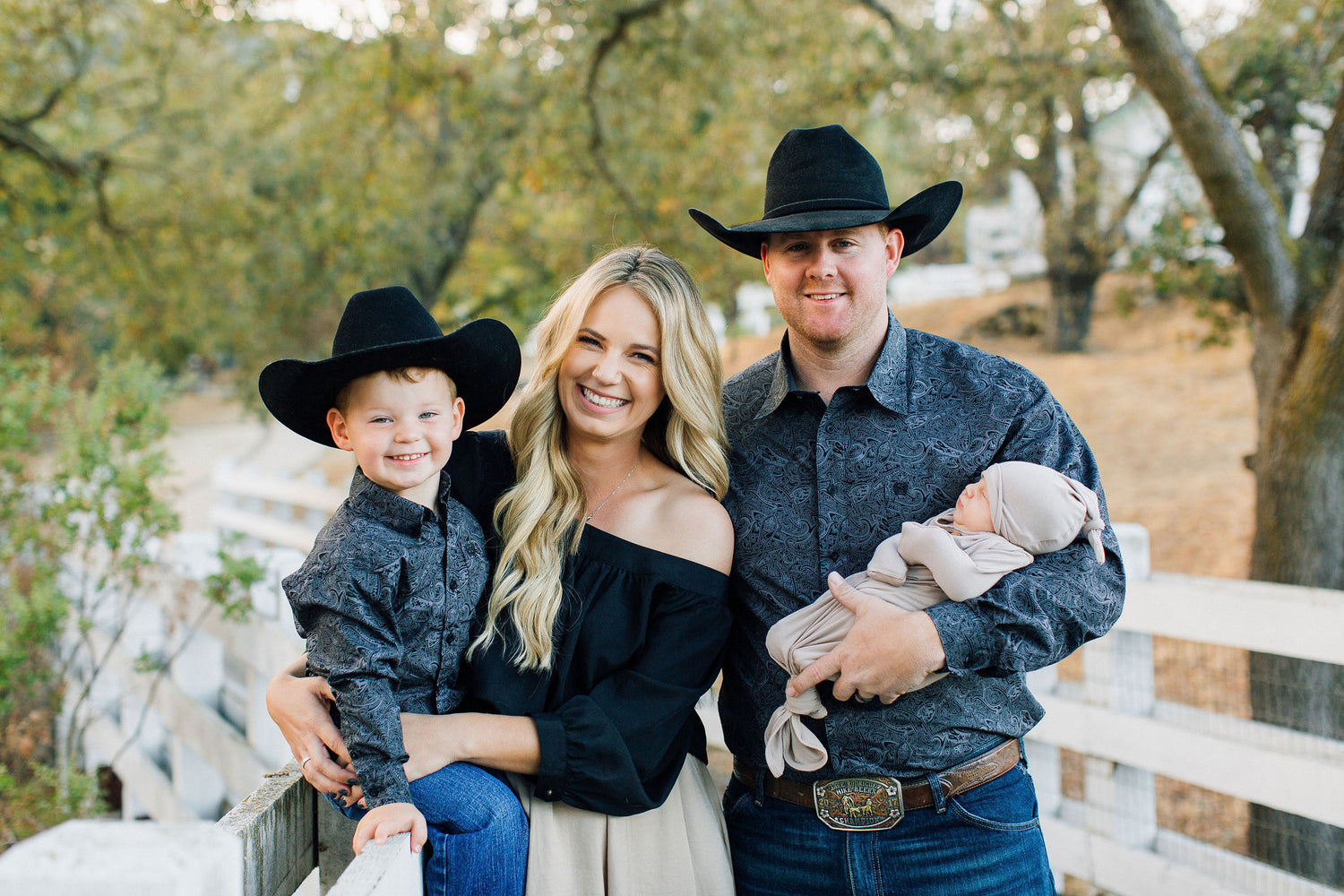 Sam's husband, Cyle, competes in team roping, and her two young sons are also enthusiastic riders. As a family owned and operated business of passion-driven horse professionals, the barn always has a vibrant and uplifting energy!
MEET THE TEAM
Head Assistant Trainer: A

Adriana, aka "A", was most recently the assistant trainer and head groom for KC Dressage where she taught lessons as well as managed the day to day care of more than 25 horses. Although Adriana's recent focus has been dressage, she has an extensive 3-day eventing background where she trained with many top Bay Area trainers. "A" has earned her USDF Silver Medal in dressage (which means competed through the FEI level) and has competed through the eventing Intermediate level. Adriana has also taken multiple off-track racehorses and retrained them to be sport horses, as well as ridden for warmblood inspections and mare performance tests.

 

Adriana was also a veterinary technician for a hospital in Menlo Park, CA. She has loved horses her entire life and grew up cleaning stalls in order to help pay for her own horse board and riding lessons. She truly enjoys learning about the all the riding disciplines as well as the veterinary care that is needed for these amazing animals. Most of all, Adriana is excited that her life has shifted so that she is able to spend more time teaching and helping students and horses alike.

 

Assistant Trainer: Rox

Rox is a graduate B Alumni of the United States Pony Clubs. She has 30 years of experience in Eventing, Dressage, and Show Jumping. Rox expanded her USPC education and became a Regional Examiner Instructor, and also earned her NARHA (North American Riding for the Handicapped) certification specializing in Hippotherapy.  She has also been a professional groom on several Grand Prix Dressage FEI tours.  Rox herself has qualified for and competed on 6 National Pony Club showjumping and dressage teams and has coached 4 eventing teams, Rox has put that experience into training her own horses and is excited to be part of the Billings equestrian team. Most recently, she became the owner of a fabulous mini-horse foal named Gumdrop that Rox plans to train as a cart-driving mini-horse!

Assistant Trainer: Shena

Shena ws born and raised in Pleasanton, CA and now calls
Livermore home along with her husband and three boys. She has been an equestrian most of her life and has more than 30 years of riding and horse-care experience.  Starting riding at a young age, Shena chose dressage as her discipline at age 12. Her greatest dressage accomplishment was earning her USDF Bronze medal on a horse that she helped to start under saddle and then trained through the dressage levels herself.

 

Several years ago, she was the riding instructor at another local barn where she taught both children and adults how to ride safely and
confidently. Shena is thrilled that life has brought her back to teaching and to being surrounded by horse-loving students eager to learn all there is about horses, just as she did and still does.