Sam and her team love teaching young kids, teens and adults equally. Whether students are shy, outgoing, cautious or fearless they will feel comfortable and have fun learning and growing in our program.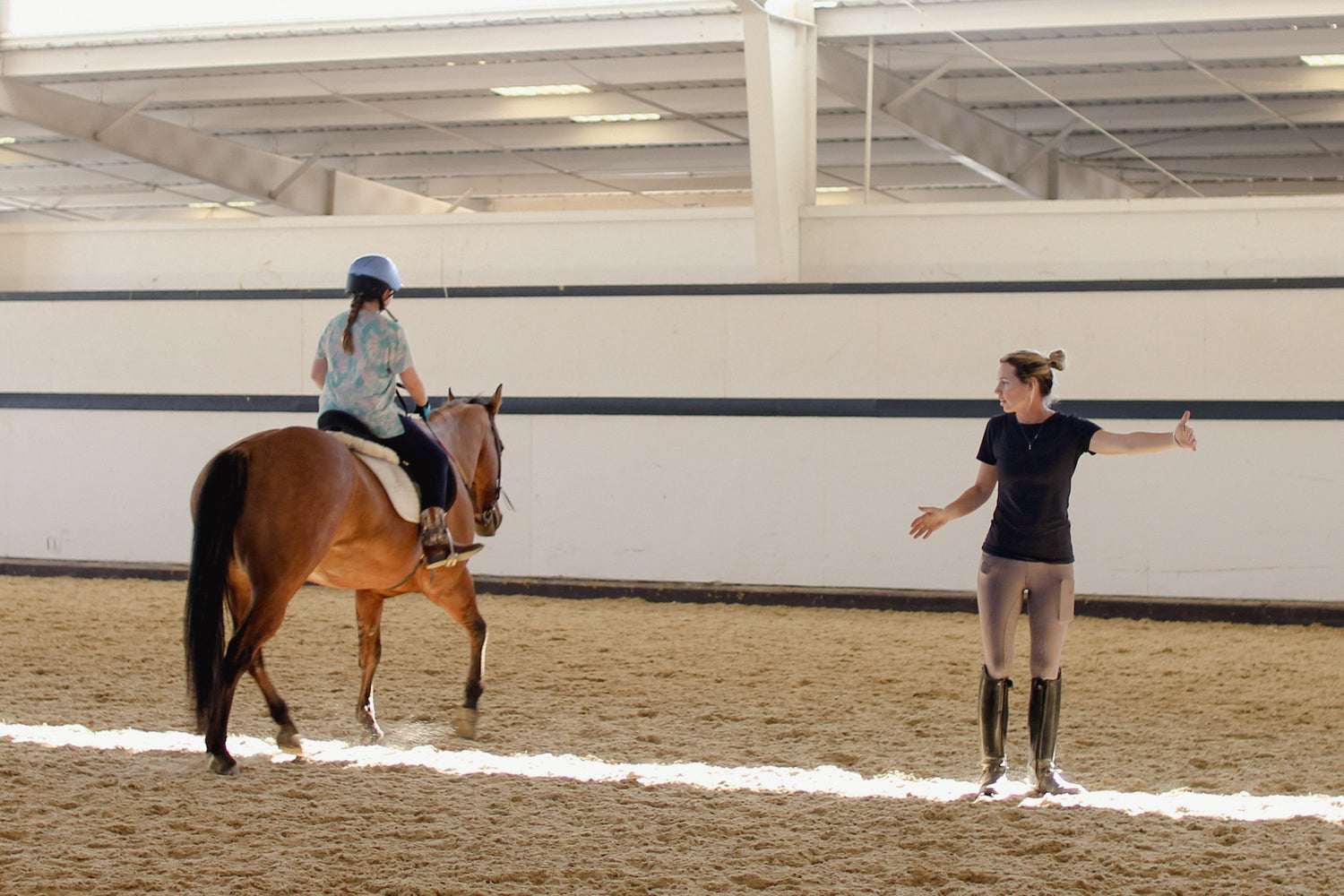 Sam has been riding since she was a little kid and even though she is now a professional horse trainer, she still remembers the joy of her first rides, a sentiment that comes through in every interaction.
And like her students, Sam is still learning - and so is her team of instructors. Whether it's weekly lessons or clinics with former Olympians, continuing education for the BEQ staff is a founding principle of Sam's lesson program.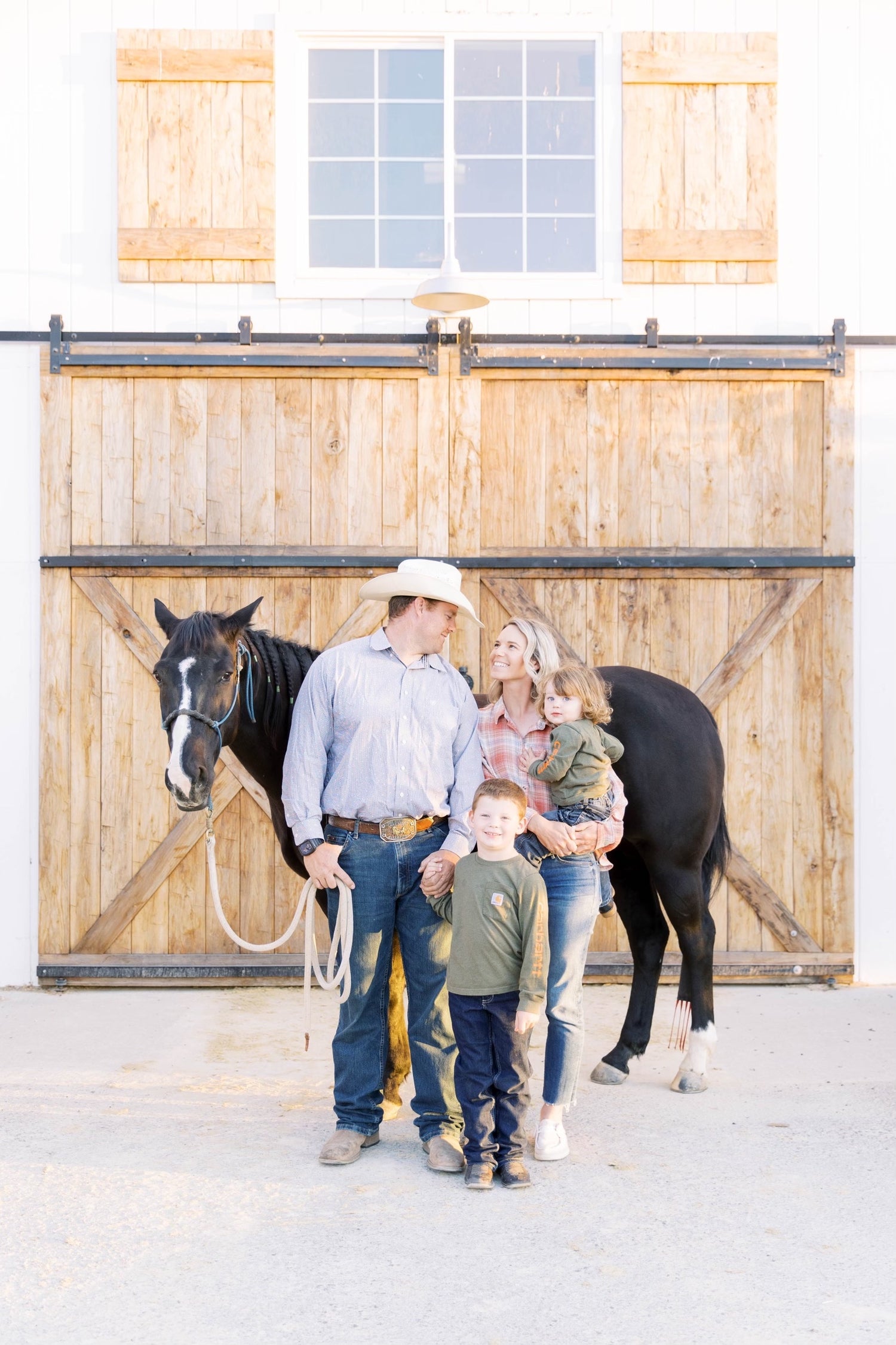 Sam's husband, Cyle, competes in team roping, and her two young sons are also enthusiastic riders. As a family owned and operated business of passionate horse owners, the barn always has a vibrant and uplifting energy!